Katherine Grubbs
President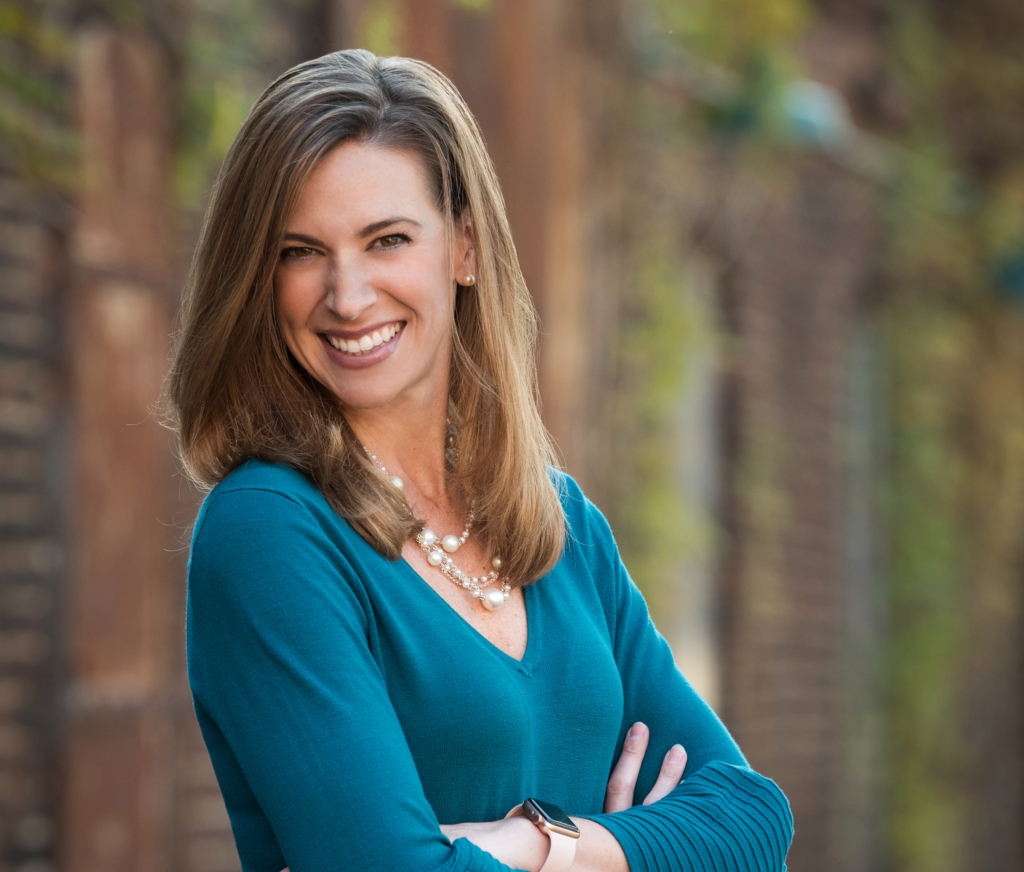 Katherine Grubbs launched the company in 2010 as the first one based in Georgia to provide clerical assistance to doctors during their shifts.

The opportunity arose when Katherine's father, an emergency physician, requested her help in locating scribes to assist him. At the time, she was employed as a branch manager for a staffing firm. While they were not prepared to enter a relatively new sector in the medical field, Katherine recognized the potential to address a growing demand in an otherwise challenging job market. Putting her recruitment skills to work, she began to build a high-caliber candidate list and established SuperScribe with her father as her first client.

Interestingly, Katherine, who holds a Master's Degree in Music Education, envisioned quite a different future for herself. The world of business, however, appealed to her enterprising spirit. At the same time, her background in education, including three years as a middle school chorus and music teacher, would be a plus. Her perspectives, in fact, facilitate effective training of her staff members, who are well-prepared from day one on the job.

Likewise, Katherine is committed to building awareness in schools about medical scribe opportunities. Reaching out to students who are interested in a wide range of medical careers, she speaks at local colleges about the scribe concept and opportunity as well as general interviewing and resume skills. Currently, she serves on Gwinnett Technical College's Advisory Committee and speaks for classes at Brenau University.

Above all, having grown up in the Atlanta area, Katherine is uniquely committed to addressing the needs of local physicians and hospitals in ways that allow them to focus on delivering the best possible care to their patients.
Jamie Frady
Vice President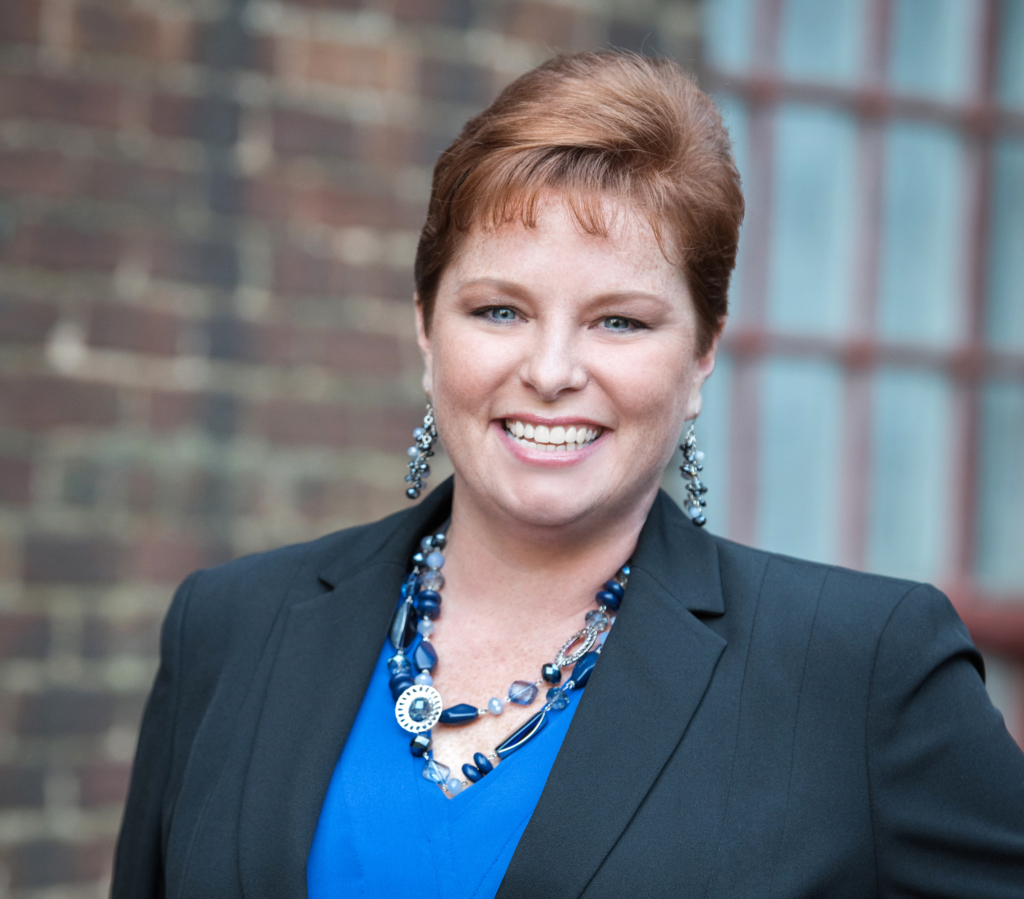 Jamie Frady joined the team at SuperScribe, LLC, in May 2011, initially working as a Scribe before being promoted to Operations Manager in May 2013 and Vice President in March 2021. Jamie oversees a number of day-to-day activities at the SuperScribe, LLC office. Much of her focus dedicated to payroll, invoicing, accounts receivable, vendor negotiations, new program management, and human resources tasks such as new employee screenings, benefits administration, and performance management. Her background as a Scribe is a wonderful asset as she assists SuperScribe, LLC President Katherine Grubbs with management of company, future growth, client relations, and HR tasks.

Coming from a family of first responders and providers, and always having an interest in caring for those in need, Jamie initially attended nursing school. She also worked in property management for 12 years prior to starting her family but knew she wanted to have a greater impact on the medical profession. After taking some time to focus on her family, Jamie headed back to school and changed her major to accommodate the needs of SuperScribe, LLC as the business grew and earned a Bachelor's Degree in Business Management from Grand Canyon University in Phoenix, Arizona.

Jamie is a member of the Society for Human Resource Management (SHRM) and SHRM-Atlanta and attends annual conferences to continue enhancing her skill set and to learn the latest updates in all aspects of human resources management, as well as to ensure SuperScribe, LLC remains in compliance with all legal requirements.

Jamie is an Atlanta native and has lived in the metro area for the majority of her life. She feels that by helping SuperScribe, LLC succeed, she is providing physicians with the ability to keep their efforts focused on their patients. Always on the lookout for ways to contribute to and be involved in the medical profession outside of the office, Jamie is working to have her Golden Retriever become a trained therapy dog.
Minnie Dang
Talent Acquisition & Management Specialist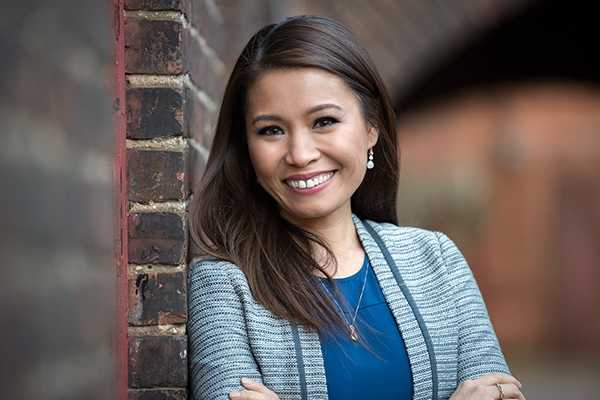 Minnie Dang joined SuperScribe, LLC in March 2016 as the Clinical Scribe Manager just a few months after completing her Master's degree. Through her hard work and skill, she was promoted to Talent Acquisition & Management Specialist in March 2021. She learned about the Scribe concept when she met SuperScribe, LLC President Katherine Grubbs. Her interest was piqued and Minnie set out to learn more about the concept. As she researched and discovered the benefits for scribes, physicians, and most importantly, patients, her interest and appreciation for the concept grew.

In her role as Clinical Scribe Manager, Minnie manages present clinic programs and also implements future programs. In addition, she hires and oversees training for all clinical scribes and manages their daily activities while working closely and professionally with scribes, physicians, nurses, and medical assistants. Minnie has taken on a recruiting role in the business as well, conducting phone screenings and scheduling interviews for potential scribe candidates.

Minnie earned a Bachelor of Science in Nursing from Georgia State University and a Master's Degree in Healthcare Administration from Saint Joseph's University. Prior to joining SuperScribe, LLC, Minnie helped run her family's business for over five years, managing day-to-day operations as well as scheduling, hiring and training new employees. She continued working at the business part-time while working toward her Master's degree. Her strengths in these areas, in combination with her degrees in nursing and healthcare administration, are wonderful assets to the daily operations of SuperScribe, LLC.

Minnie is passionate about healthcare and continually strives to improve her management and leadership skills not only for herself but also to strengthen and fulfill SuperScribe, LLC's mission statement. She is proud to be a part of a business that not only addresses the needs of physicians but also helps improve patient care.
Kelsey Sehring
ED Supervisor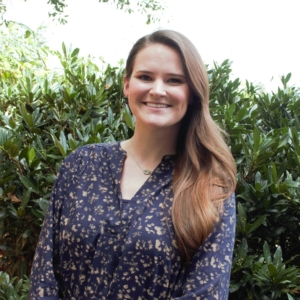 Kelsey joined SuperScribe, LLC in November 2017 as an ED scribe where she worked for four years before being promoted to Supervisor in November of 2021. In her new management role, Kelsey oversees the scribes' day-to-day activities as well as hires and trains new scribes. Having been a scribe herself who's built a great working relationship with our clients, she has the ability to help new hires get acclimated and provide the resources needed for a smooth training transition. Kelsey is very passionate about seeing our scribes and providers have a successful partnership to allow for patients to receive full focus and better care. She is largely involved in recruiting, hiring and provides extensive hands-on training with the scribes to ensure this occurs.

Kelsey graduated from Georgia State University where she earned a Bachelor's in Neuroscience. During her time at Georgia State and in the years following, she has gone on several medical mission trips. Kelsey enjoys volunteering and seeks out opportunities to be part of a team aiming to provide the best care to patients and their families. Her educational background and interest in healthcare have helped Kelsey become a very successful scribe where she learned the importance of accurate and thorough documentation. Kelsey's goal at SuperScribe is to provide the best clerical assistance for the providers as well as encouraging and motivating our future generations of healthcare providers!

When she's not working, Kelsey enjoys spending time with her cats, Dexter and Miss Kitty, or going down to 30A to spend time on the beach with her family. Kelsey has also recently developed an interest in wine and is currently exploring and learning more about the different varietals.